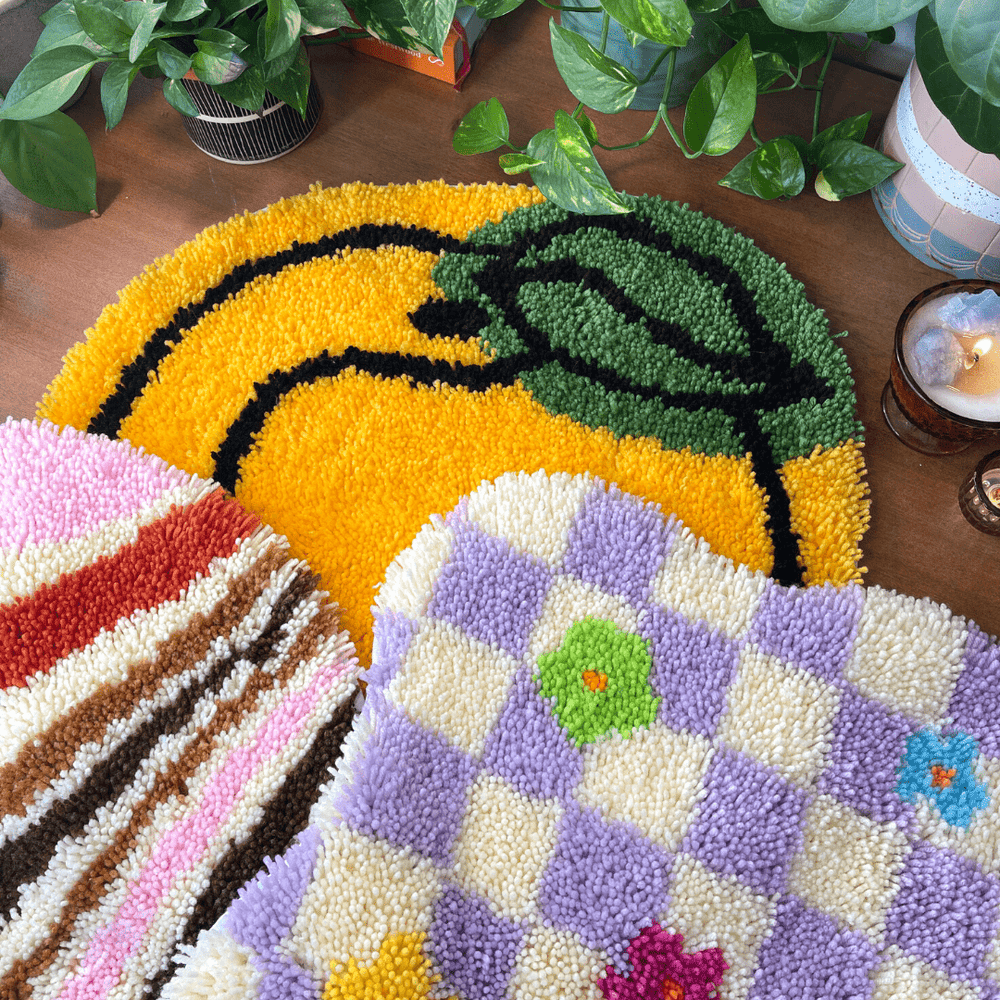 About Craft Club
Craft Club was born out of a mission to make creativity accessible. We believe that feeling proud of something you have made should be an experience that everyone gets to have. And growing up in a society that often pushes down creative pathways in favour of 'serious' pursuits should not stop you from making something with your own two hands.
Which is why we decided to create Craft Club! Our kits have been designed from the start to be as easy as possible to complete. With zero previous skills needed, you'll be showing off your masterpiece in no time.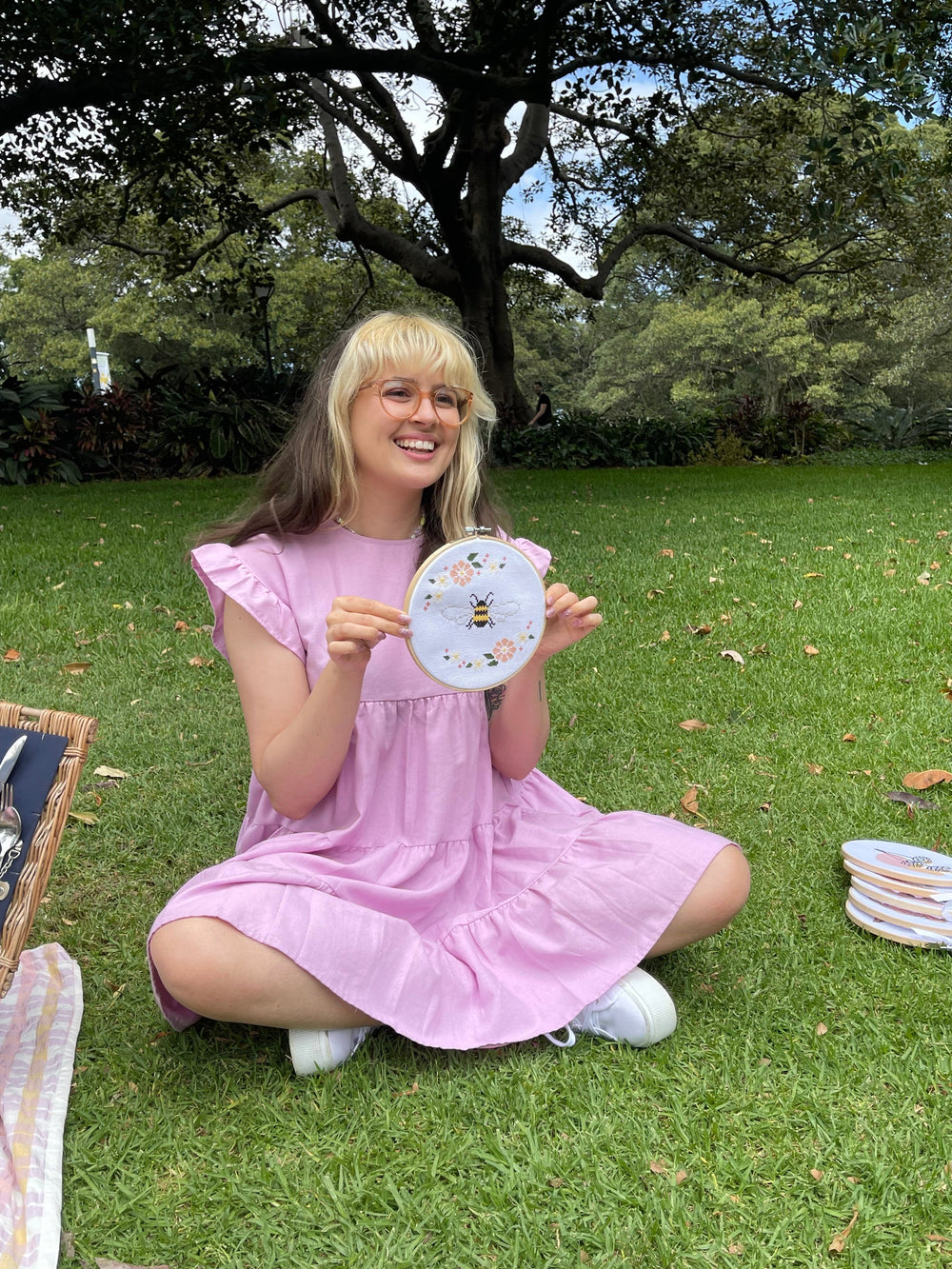 Creator of Craft Club
Hi there 👋
I'm Nakisah and welcome to the Club. I'm so pleased you're here.
I launched Craft Club in January of 2021 out of my little Sydney apartment with tubs of stock on every surface. When we launched our rug kits I remember staying up til midnight packing orders while trying to finish my degree as a mature student.
We've grown a lot since those early days, but the focus of our business is still the same. To empower creativity in a world where it is so often overlooked.
the Story behind craft club
When I was growing up in regional NSW, Visual Arts and Design & Technology were by far my favourite subjects. I spent all my free time drawing and even landed an Art scholarship to my highschool. Despite that, my family firmly believed that a creative career was a sure way for me to be a failure. They drilled into me that a creative career was nothing to be proud of and that I should focus my efforts on a stable and traditional job. They even asked my principal if I could study science instead of art, despite the scholarship! (Luckily she said no).
Now, I don't blame them for this way of thinking. I lived with my immigrant grandparents and I know they only wanted me to live a safe and comfortable life with food on the table. With their blessing, I studied Accounting straight out of school, moving to the big city at the age of 17. It took a while to realise that life as an accountant was not for me, but once I realised I spent the next four years studying and working in fashion buying.
Throughout this time I realised the huge impact that not being creative was having both on me and those around me. I was not the only one of my friends that had been discouraged from being creative. I was not the only one who had sworn away from artistic persuits in the hope of being serious and successful one day. Many people I knew had given up on creativity in their formative years when they failed to be named the 'artist' of their year group. Forever putting themself in the box of 'not an artist'.
This was how Craft Club was born.
I wanted to help empower people to be creative - with DIY Kits that were really easy to pick up and guaranteed to look amazing when finished, no matter what your skill level. With a kit that's easy to understand, you're more likely to get started . Getting started means that you're more likely to finish your project. And if your finished project looks just as nice as it does online, you're more likely to pat yourself on the back and say "I'm an artist!".
That's a feeling that I believe everyone should get to feel.